As of June 27, we have raised $35,219 for the Foundation. Isn't that awesome? Less than $17,000 to go our goal of $52,000 in 2015 — still a long way, but I know we can do it!
And one more race run in the past two weeks, so that takes the total to 21 out of 52. I've got a way to go!
Weekly stats: 40% of the way to our running goal, and 68% of the way to our fundraising goal.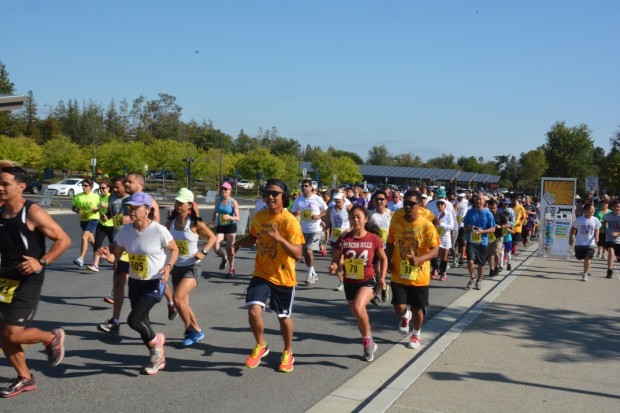 So, what happened in the past two weeks or so?
Three amazing people generously supported our campaign of year-long awareness-raising of Guillane-Barre Syndrome. Tim Hoad donated $150, Arati Kadav donated $100, and Dottie Stamm also donated $100. Please join me in thanking them — they together pushed us over $35,000 and within $17,000 of our goal.
I did something to my ankle or foot or Achilles a couple of weeks ago. It puffed up like a balloon and was pretty sore. Plenty of ice and some rest got it back on track, but it's been a little quiet on the running front. We ran this morning and put Race #21 behind us — but I've got to get moving as soon as this injury is safely behind me. Here's my race report: https://fiftytwofives.com/2015/06/27/race-21-zoom-quarry-lakes-5k/
This week I'll be working the email and the phones to get the donations driving hard forward again! And looking for cool races too!
See you next time!