We're still close to $43k raised for the GBS/CIDP Foundation. Fundraising has stalled — we'd love you to help get us moving again! But we've been running, and we're getting closer to on track for 52 races this year!
Weekly stats: 83% of the way to our fundraising goal, and 71% of the way to our running goal!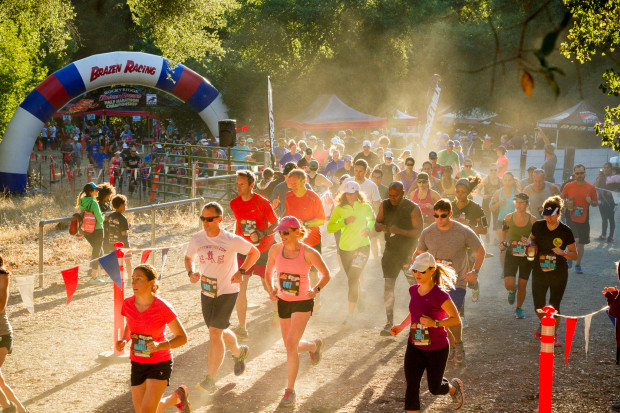 What's been happening?
Well, fundraising has been slow. I'm scheming up ways to get it moving again, and I'd love your help in making it happen. But with less than $10k to go to reach our goal of $52k this year, I'm supremely full of confidence that we'll make it before December 31.
Running is nearly back on track. There are 11 weeks to go this year, and we've got 15 races to run to reach our goal. We've sometimes run two or three races a weekend in the past few weeks, and we've got two more planned this weekend. We'll get there! If you're interested in our progress here are the reports for the
Awesome 80s race
(#31),
the Moonlight 5k
(#32, in the dark!),
the 5k9 with our dog Buddy
(#33),
the Trailblazer 5k
(#34), the
Rocky Ridge 10k
(#35, probably the toughest this year!), the
Montclaire 5k
(#36), and the
Rescue Run 5k
(#37).